Matt Johnson
General Manager and PGA Head Golf Professional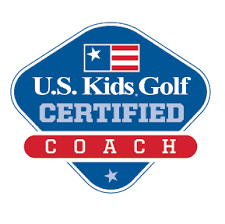 mjohnson@kempersports.com
(847) 501.2073
Professionally at the Club
Matt's current role at the Club is Head Golf Professional.  His duties include operations, staff management, budgeting, and golf instruction. Previously Matt served as the Director of Instruction and Junior Elite program coordinator. He is a lead instructor and developer in the award-winning junior golf program and has coached many junior golfers to successful competitive careers. Prior to this role he spent 5 years at the Glencoe Golf Club where he served as Head PGA Professional and Director of Instruction. Matt began his career at the Winnetka Golf Club as an assistant golf professional.
Teaching
Matt has given over 7,500 private lessons and clinics to all age groups and aspects of the game. He has developed a loyal and dedicated following of students that have achieved astounding results. He believes that communication is the key to successful lessons and therefore improvement. Practice is always more beneficial and productive if there is a purpose and goal involved. Improvement is measured through setting goals, which the student, along with Matt's guidance and support, will strive to achieve. Anyone can be a better golfer as long as they have the proper road map to follow. Matt stresses that there are many different swing types and therefore there is no one swing model for all golfers. He believes strongly in the theory of function over form as long as it can be repetitive. He enjoys working with students of all ages and skill levels.
Teaching Aids
V1 video training system
Foresight G2 launch monitor
Explanar
Education
Bachelors of Arts, Hillsdale College, 1991
Professional Background
Elected PGA membership 2002
Titleist Performance Institute (TPI) certified instructor
U.S. Kids Certified Instructor (2012 to present)
Certified SAM Puttlab
Certified club fitter
Ping Staff member
2006, 2007, 2008 PGA president's council on growing the game.
2004 Mastering the Essentials of World Class Teaching
Attended numerous educational seminars lead by such coaching greats as Hank Haney and Chuck Cook.
Illinois Open participant 2004, 2005
Days Available for Lessons
Rates
$60 per half hour
Semi-Private Lessons, add $10 per person, per half hour
Family
Matt and his wife Anne, reside in Glenview, and have three children: Emma, Hunter & Gardner.