Winnetka Men's Club
The Winnetka Men's Club is a not-for-profit golfing organization that resides at the Winnetka Golf Club. The principal objective of the Club is to provide its members opportunities to participate in golf competition utilizing the USGA Rules of Golf.  In addition, the Club, through competitions and other activities, fosters fellowship among the club members and the Winnetka Golf Club staff, promotes the game of golf, and seeks to instill in the members a pride in the Winnetka golf course through their role as "Stewards of the Course."
Membership Benefits and Responsibilities
As a member of the Winnetka Men's Club you will receive the following benefits:
Eligibility to enter several tournaments (Blanchard Cup match play, Senior and Super Senior Match play, Class Championship Match play, Oberman Cup partners match play, Club Championship 36 hole stroke play)
Eligibility to compete in 20 weekend events for prizes (Pro Shop Credit)
Eligibility to compete in the Winnetka Cup matches with intraclub events throughout the year
Spring Kickoff Party and Fall Awards Dinner
Social Events throughout the year, including monthly Tuesday Night Divot Club ( 9 hole events), and Skins games.
Weekly emails to receive updates on competition results, upcoming events, etc.
Membership in the Chicago District Golf Association (CDGA).
 
Dues: $130 including CDGA membership; 
$90 if member already has CDGA membership
Contact: www.winnetkagolf.com or the golf shop.
Winnetka Cup Results: Oaks Win the CUP!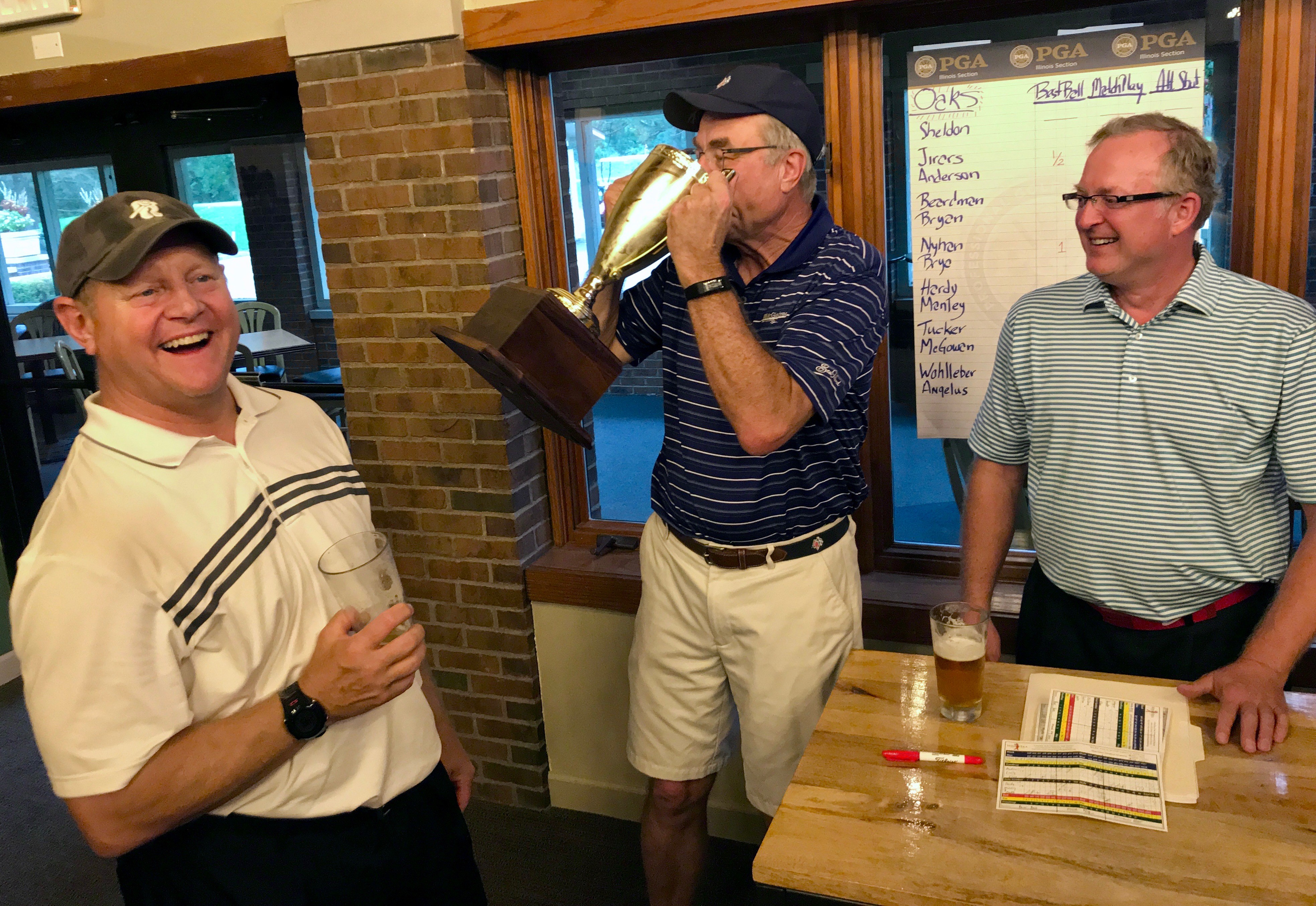 The Taste of Victory at the W- Cup!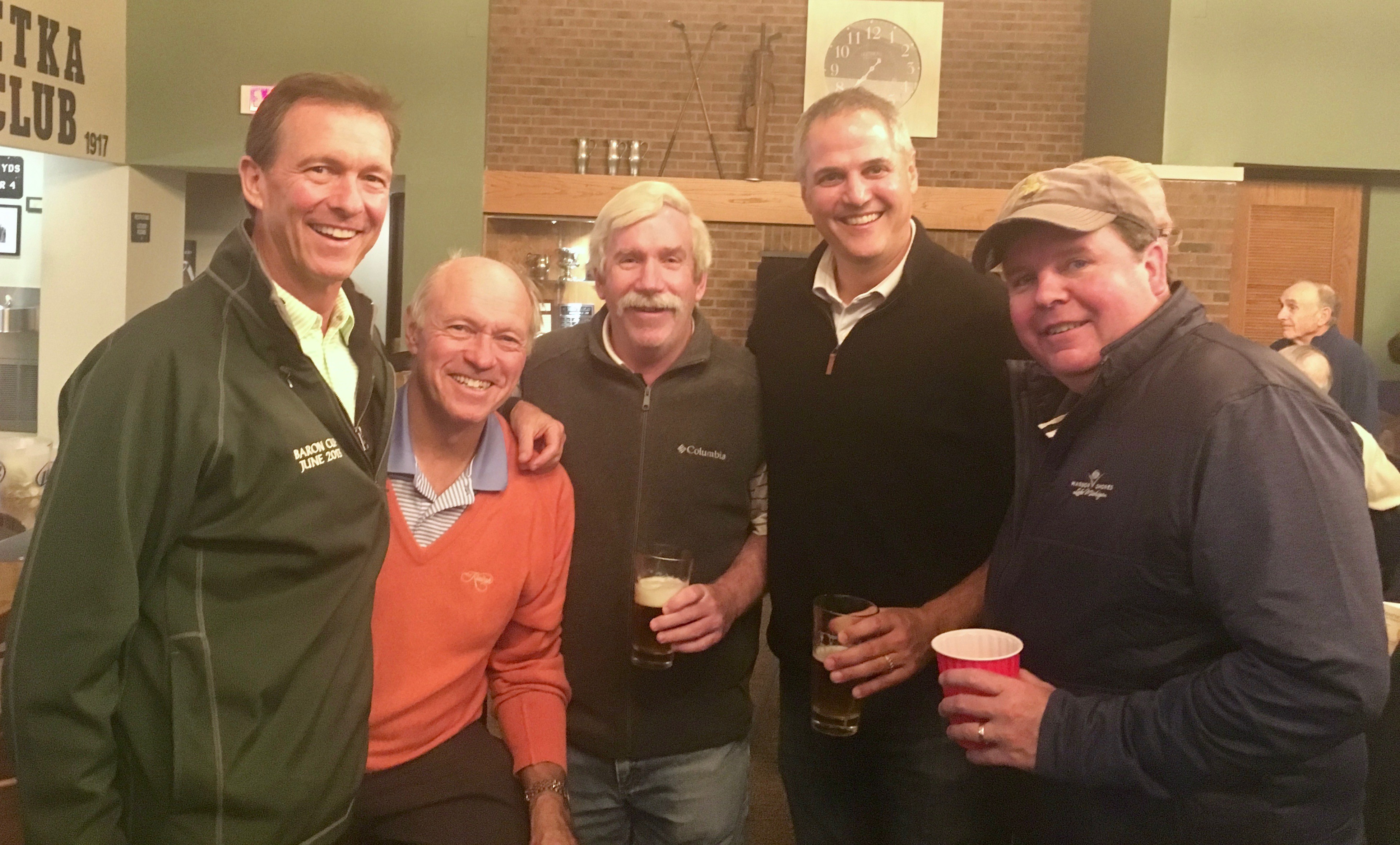 Year end Dinner – Toasting a Great Year!
THE QUEST FOR THE WINNETKA CUP: 4 Events
| EVENT | OAKS | ELMS |
| --- | --- | --- |
| Spring | 17 | 15 |
| June Event | 14 | 14 |
| August Event | 13 1/2 | 14 1/2 |
| October Final | 14 | 10 |
| Total | 58 1/2 | 53 1/2 |